The cutest gift
ZAYKUTIE
Every Princess dreams about

100% HANDMADE
Each Zaykutie® is hand-made just for you!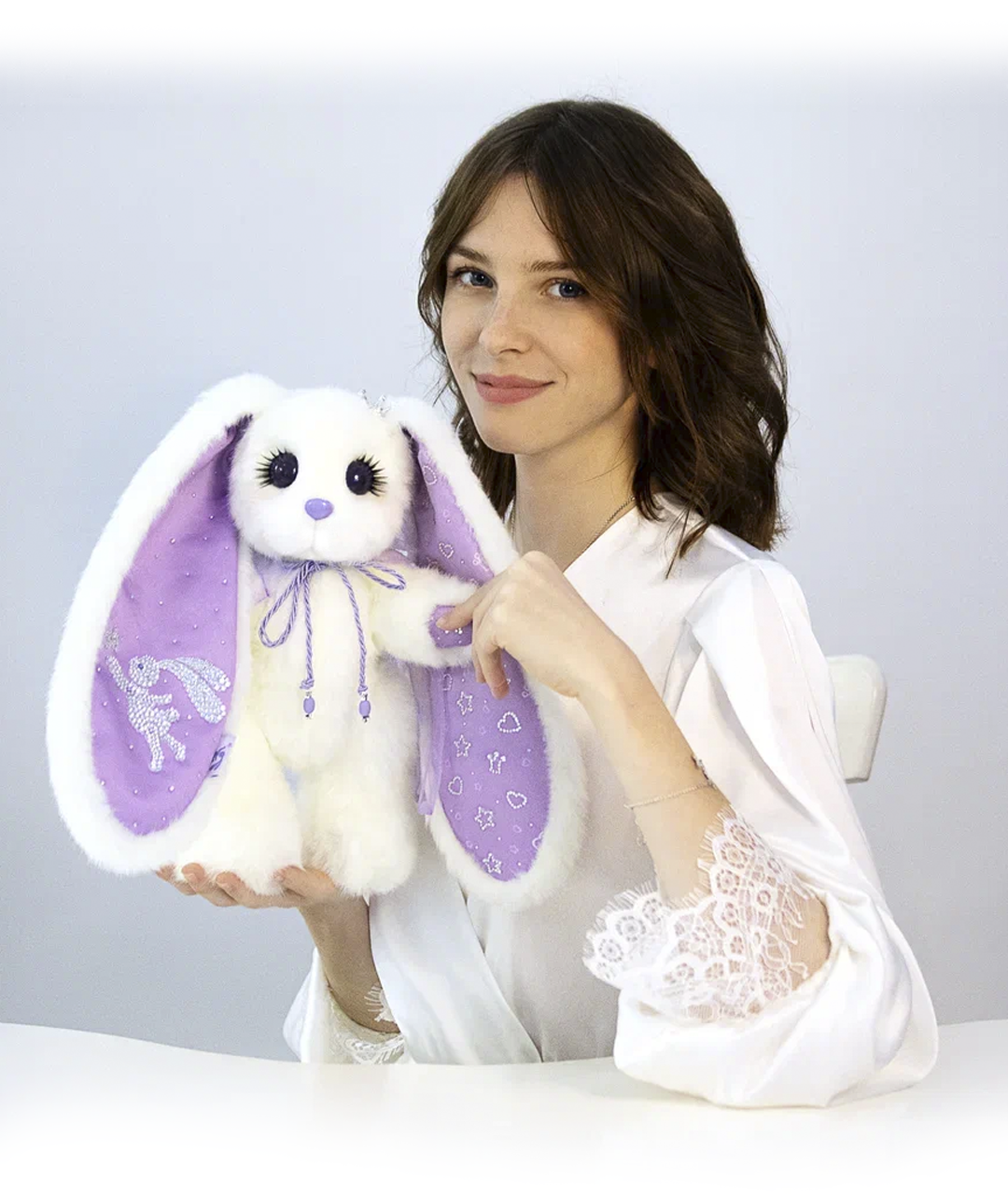 Alyona Nikitina,
Creator of Zaykutie® Bunnies
OH, THESE LIFELIKE EYES!
The most wonderful thing about Zaykuties is their pretty eyes with lush eyelashes. That look is so charming!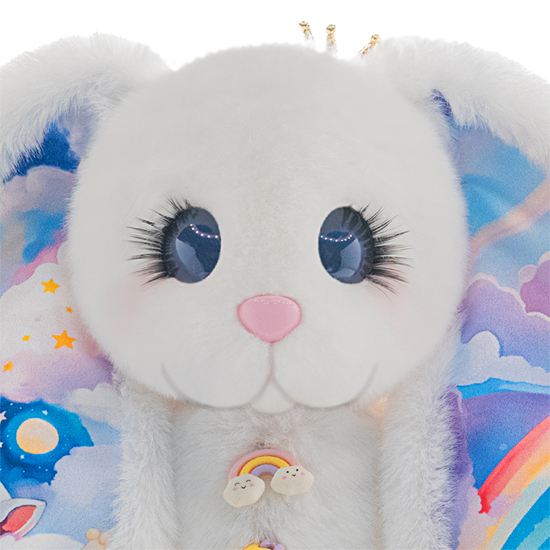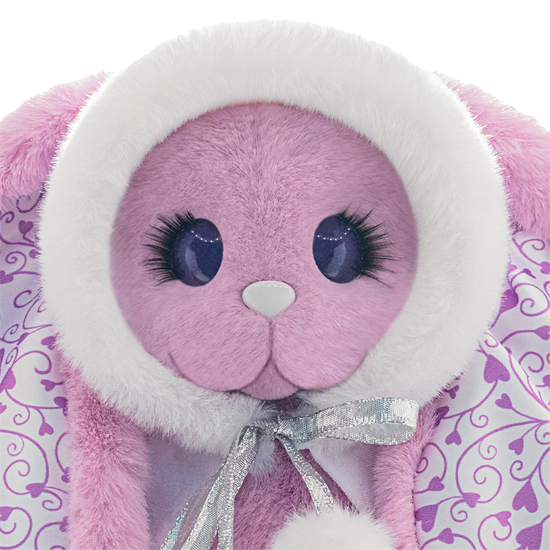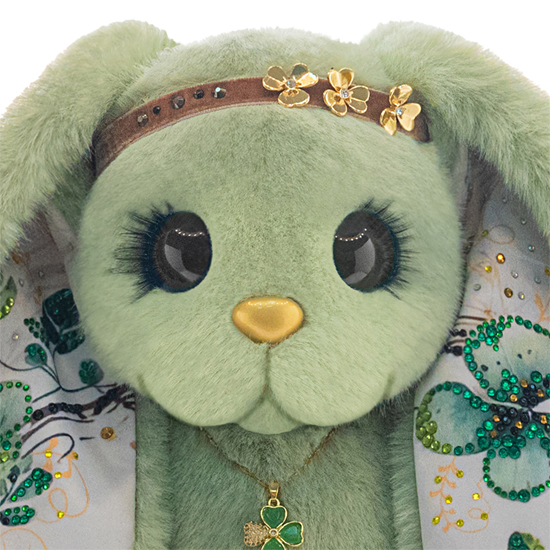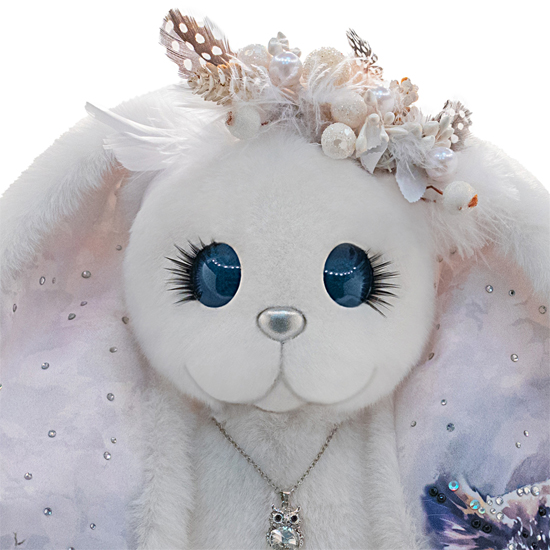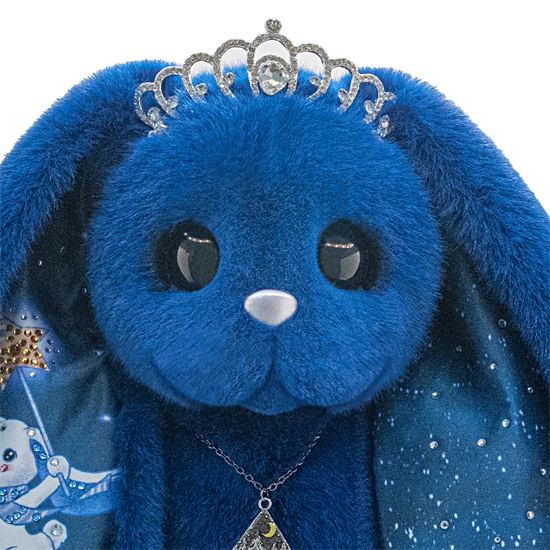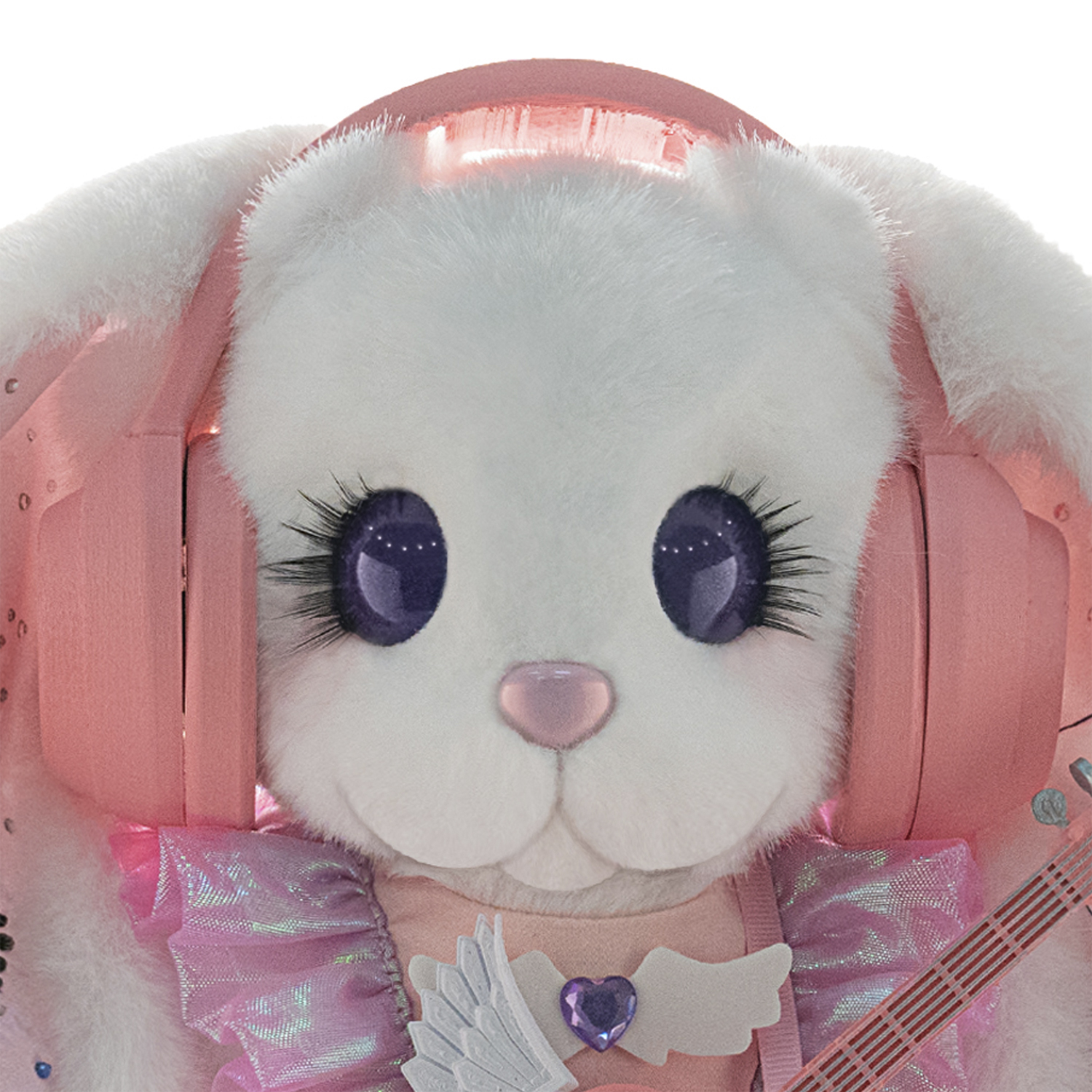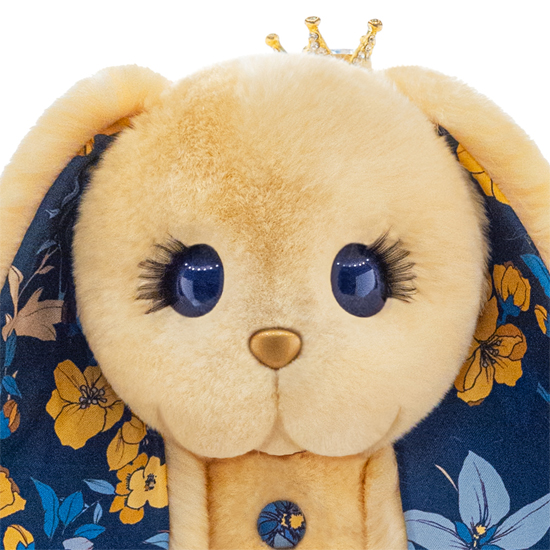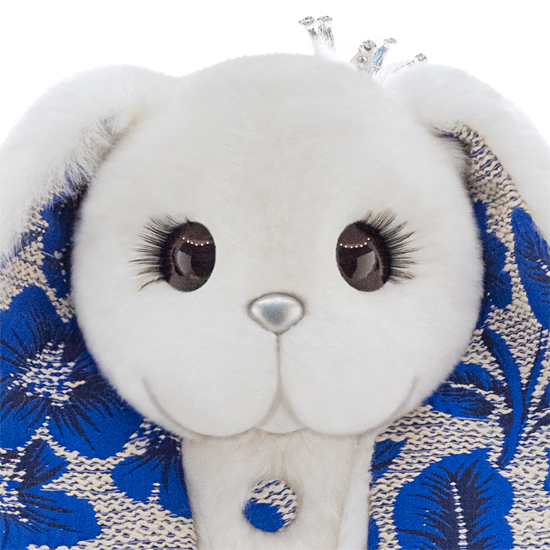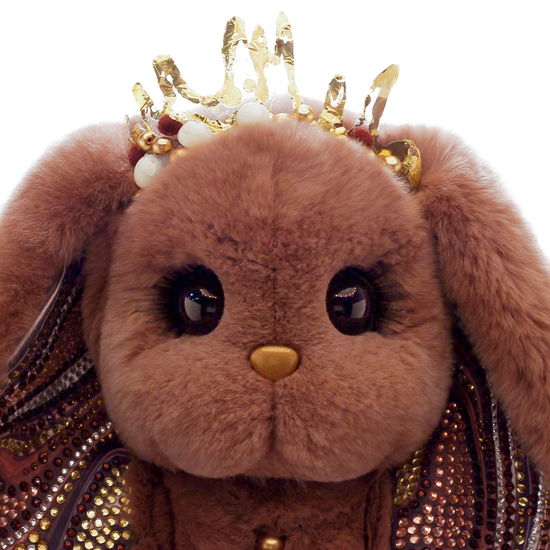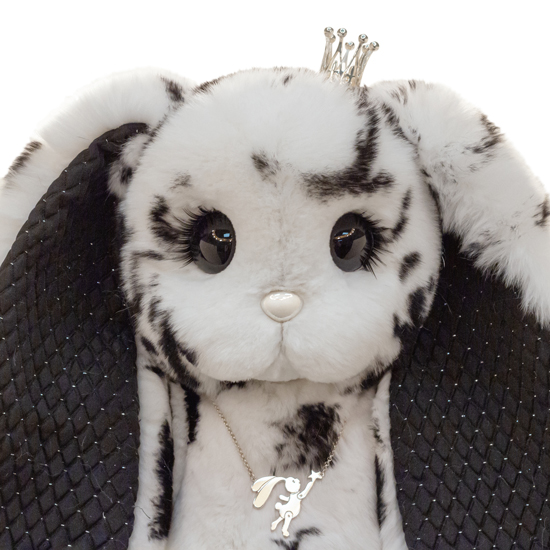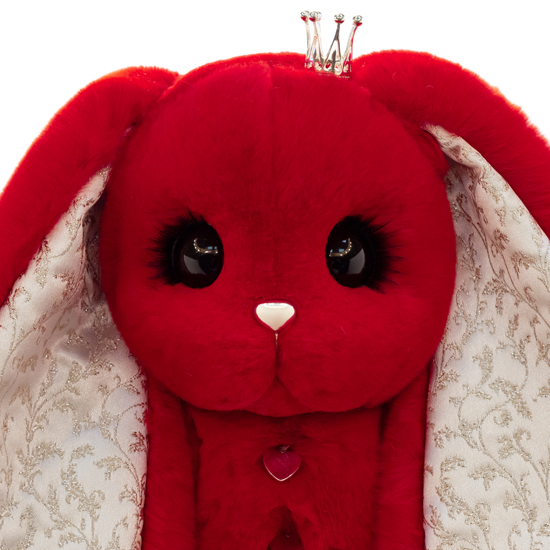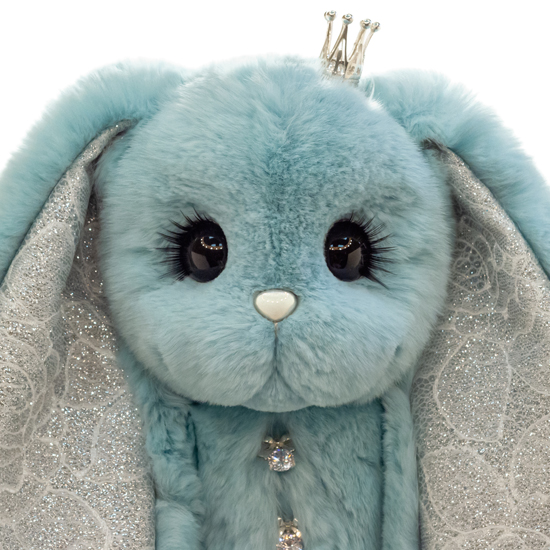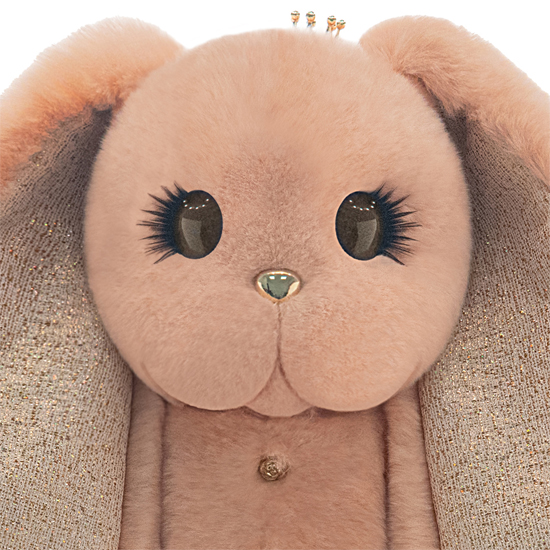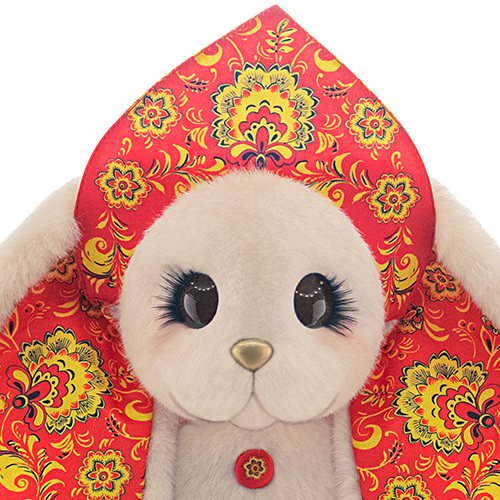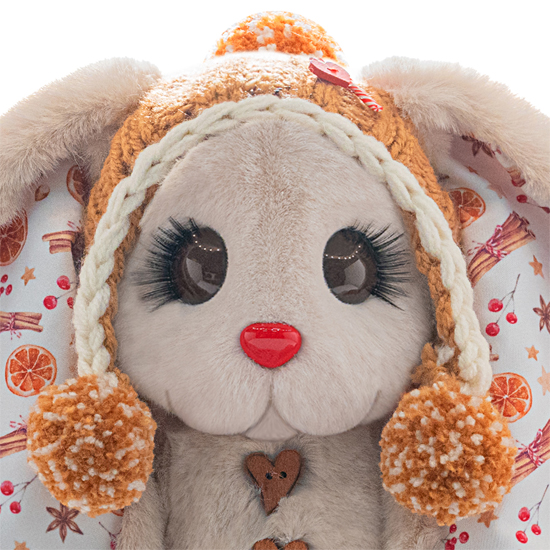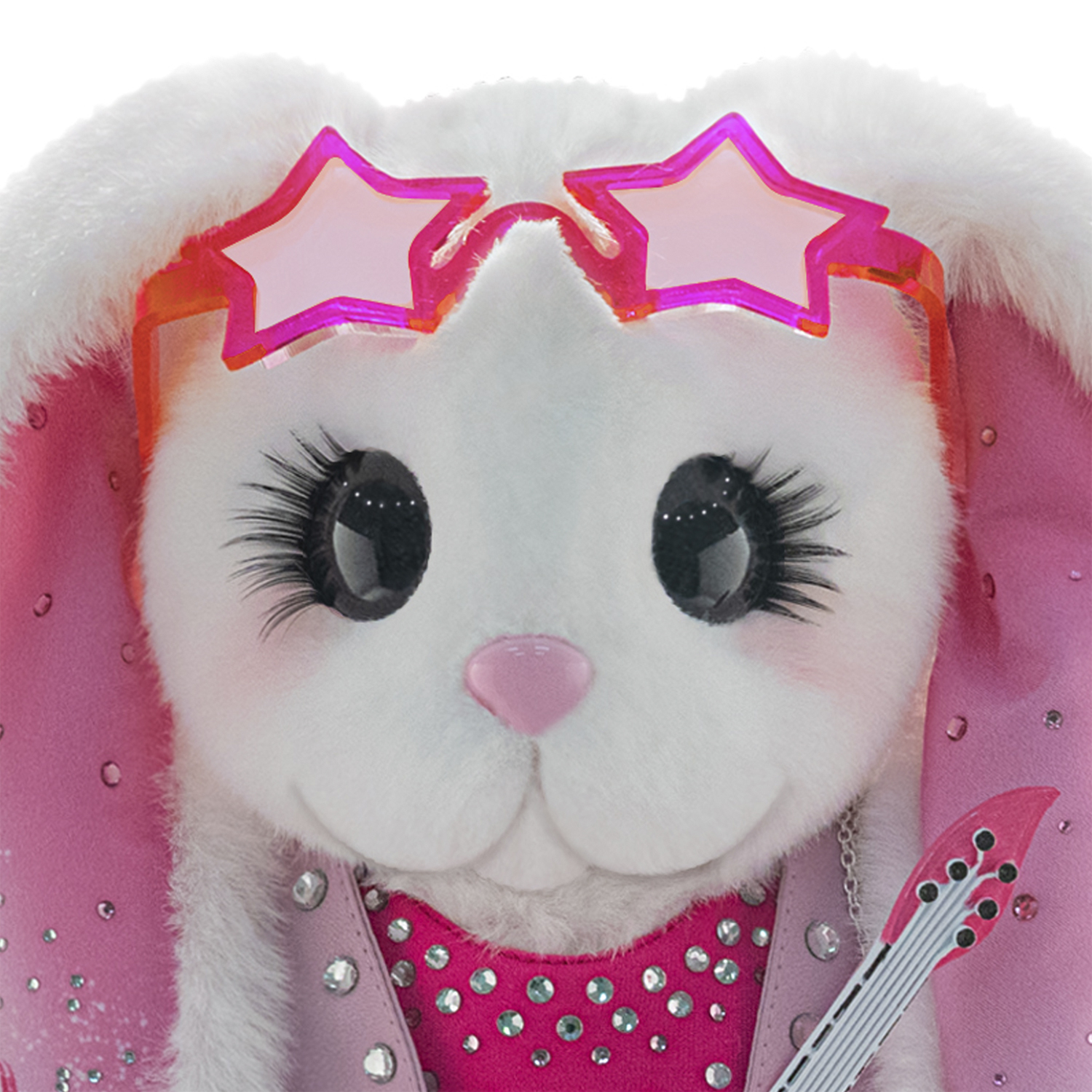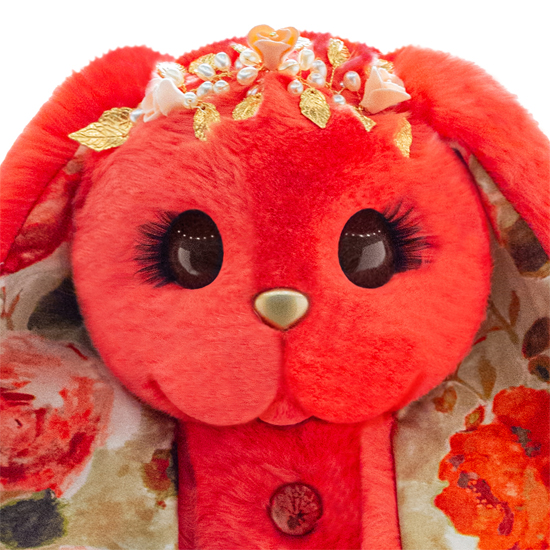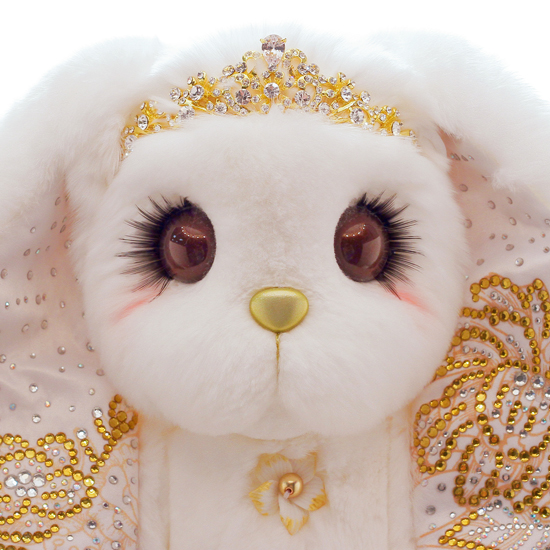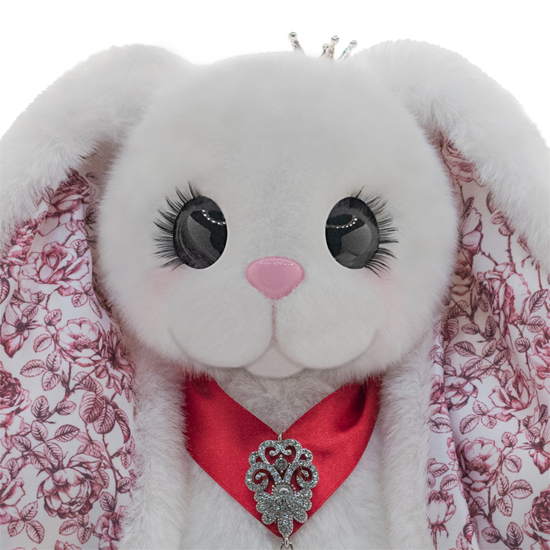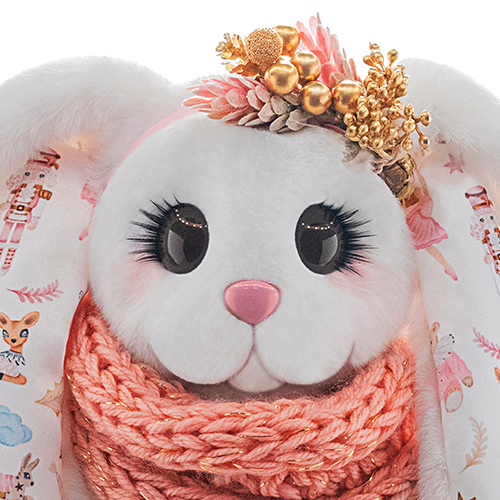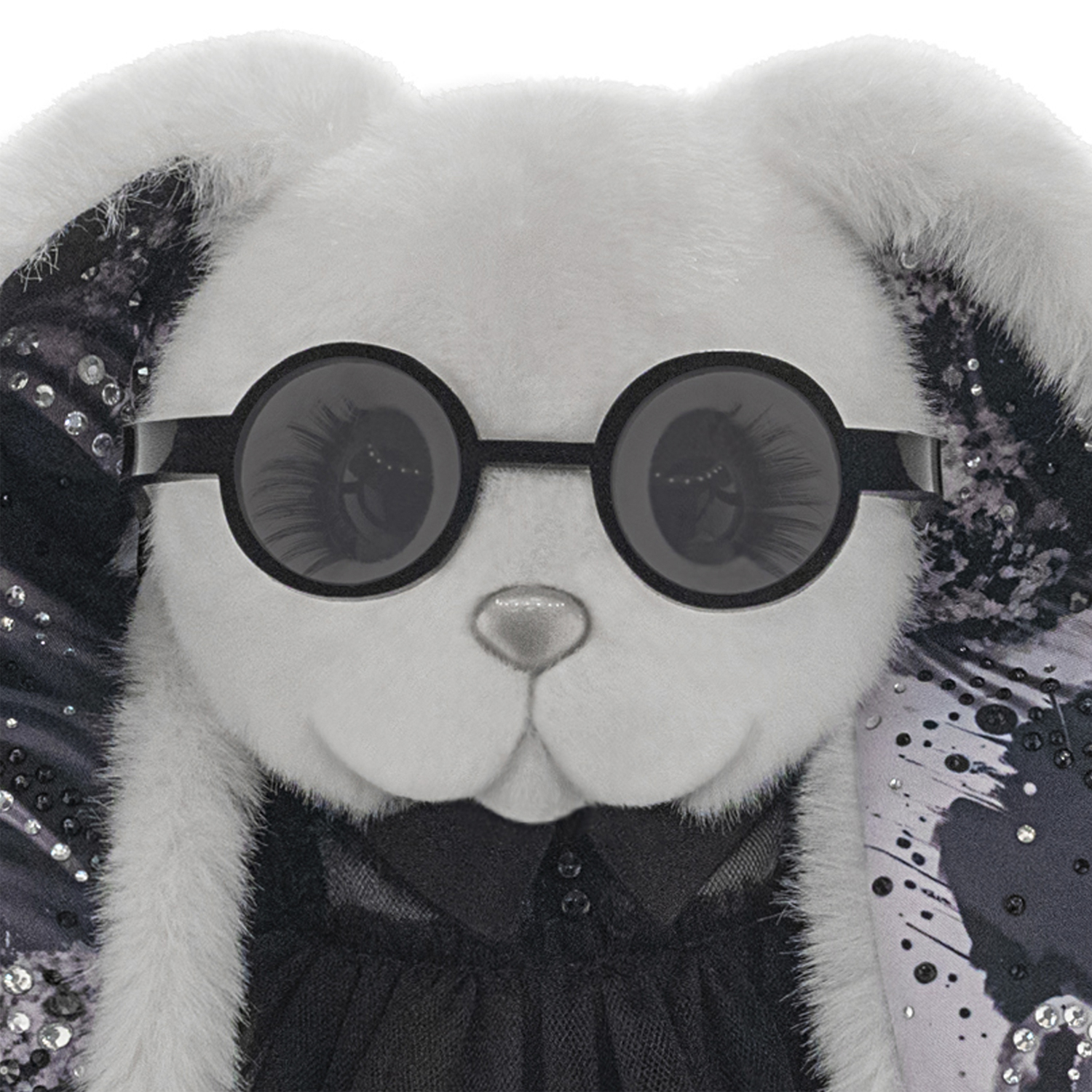 TENDER TOUCH
The Zaykuties are so soft and pleasant to the touch that you just don't want to let go!

Special «anti-stress» filler makes Zaykutie's hug even more gentle.
EXQUISITE FINISH
Zaykuties are made only from carefully selected
top-tier and exclusive fabrics!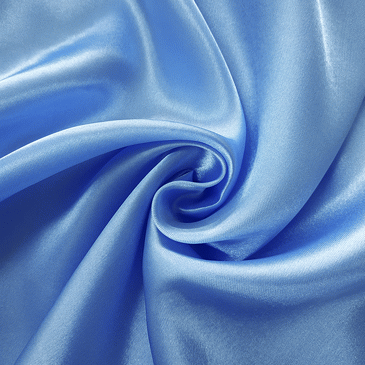 Silk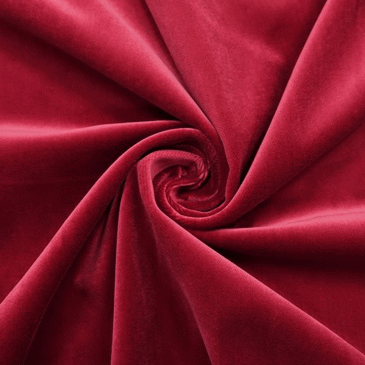 Velvet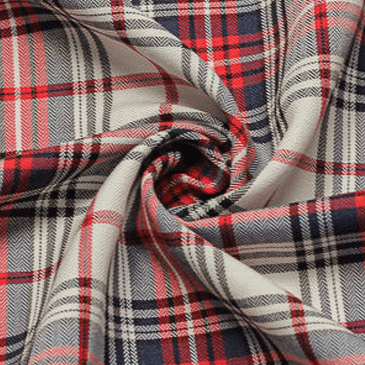 Wool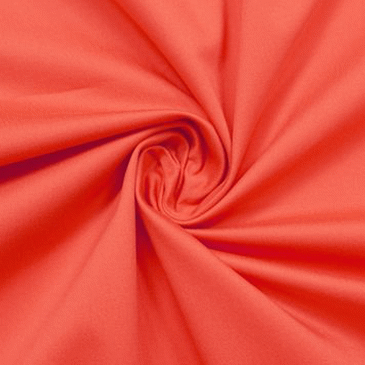 Satin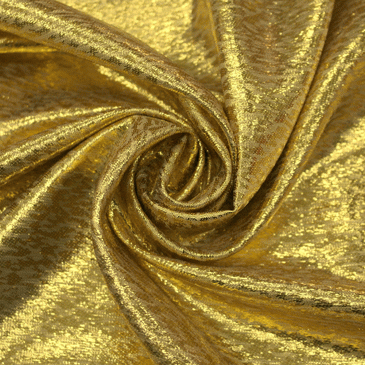 Brocade
JEWELRY INLAY
Ears, paws and even eyelashes of the premium line
Zaykuties are bejeweled with hundreds of
sparkling crystals by hand.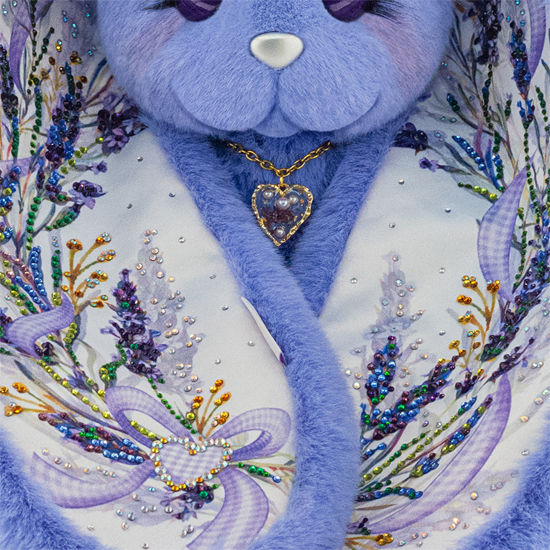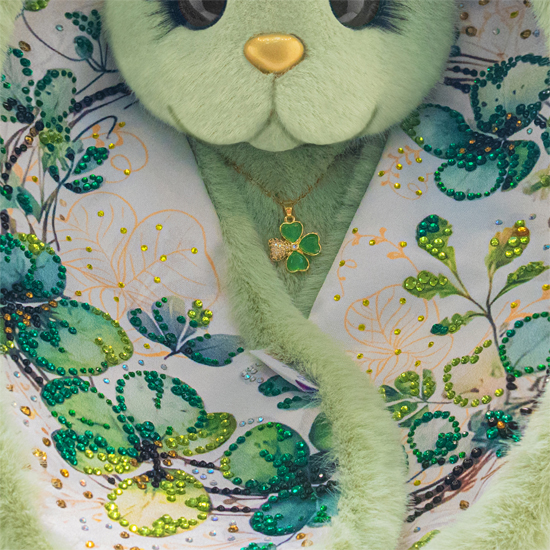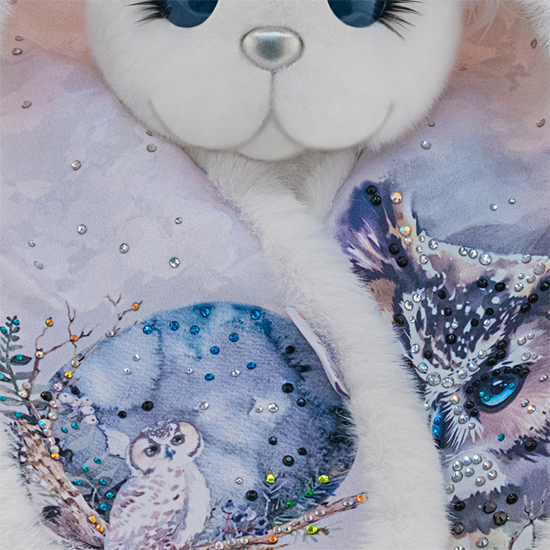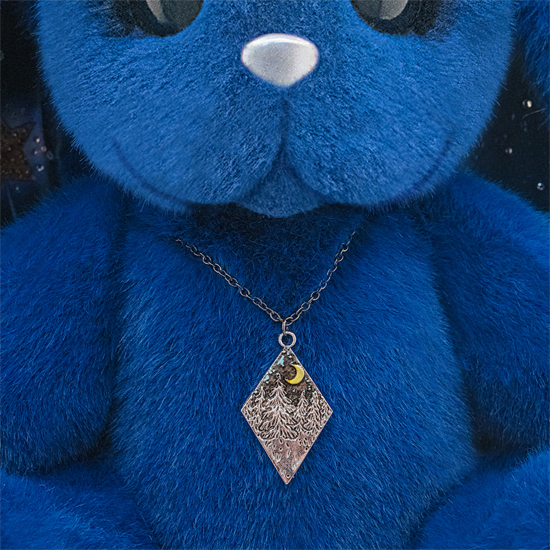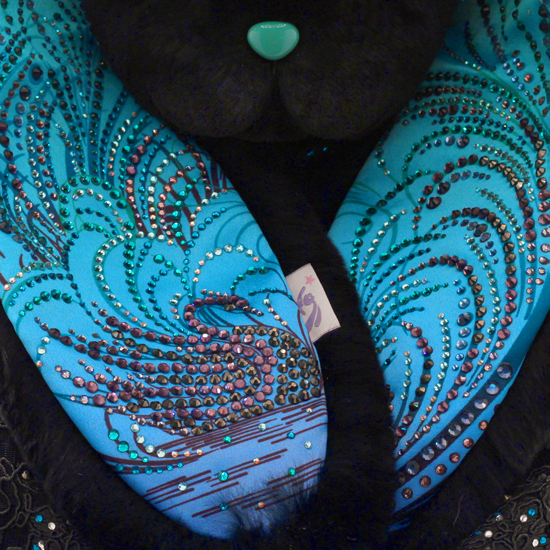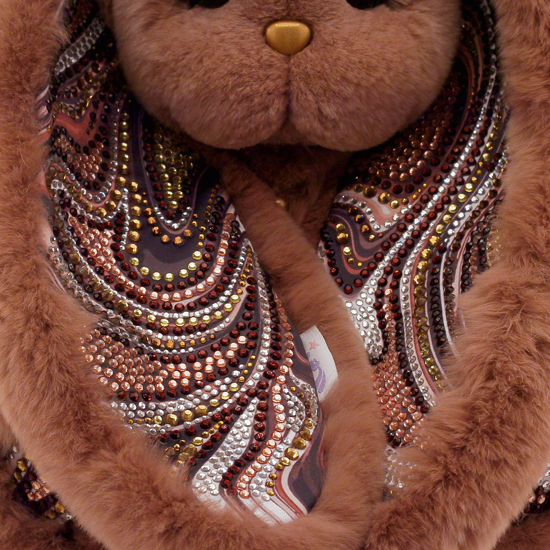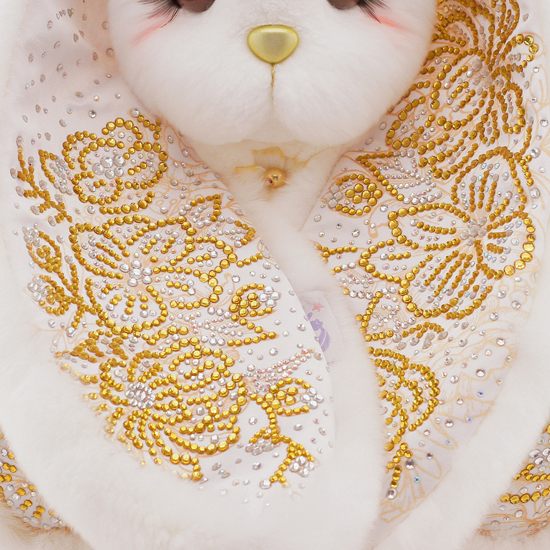 SILVER & GOLD
Nose, crown and accessories of jewelry line
Zaykuties are made from silver 924° and gold 585°.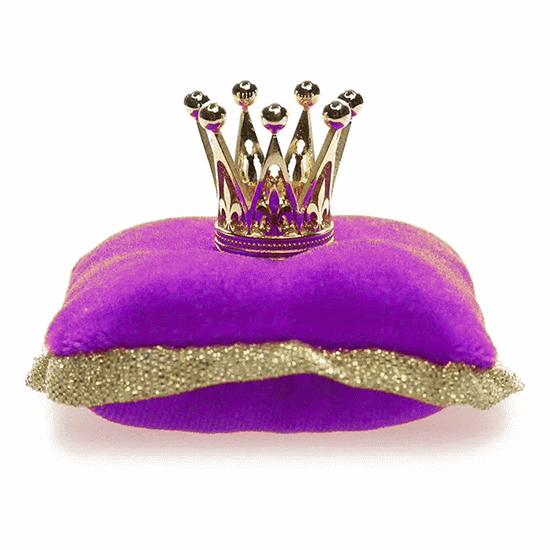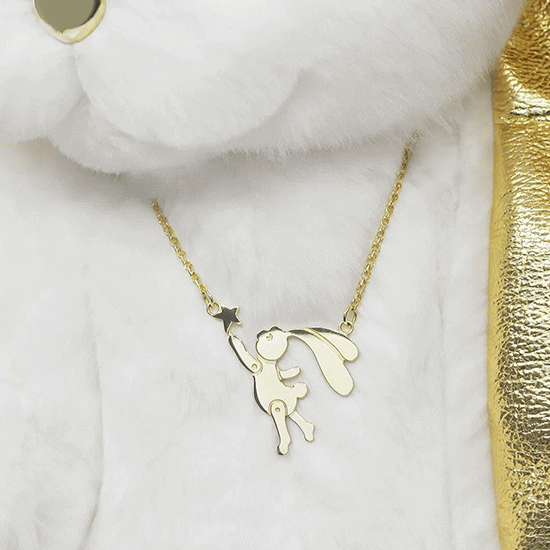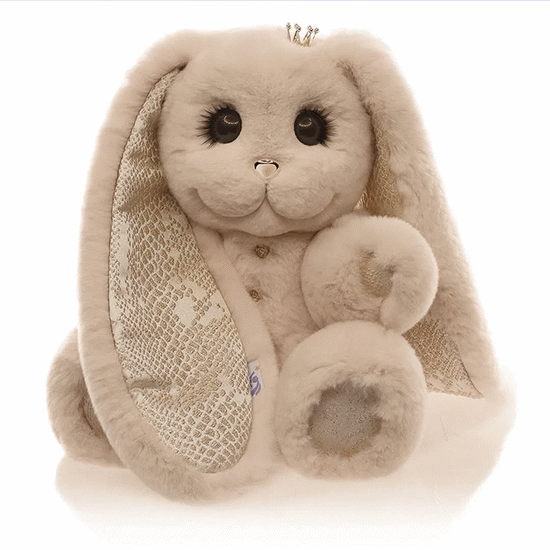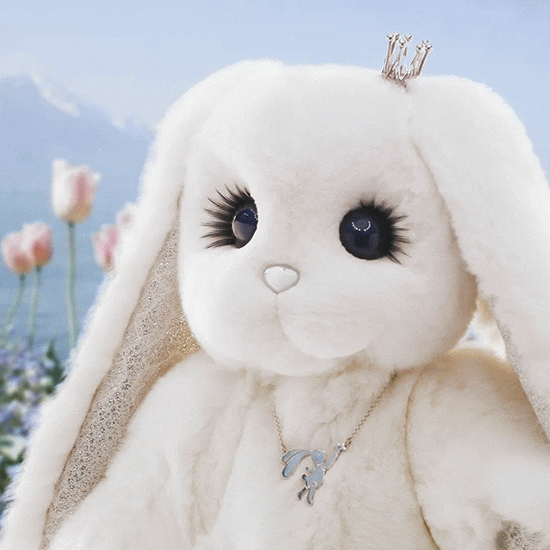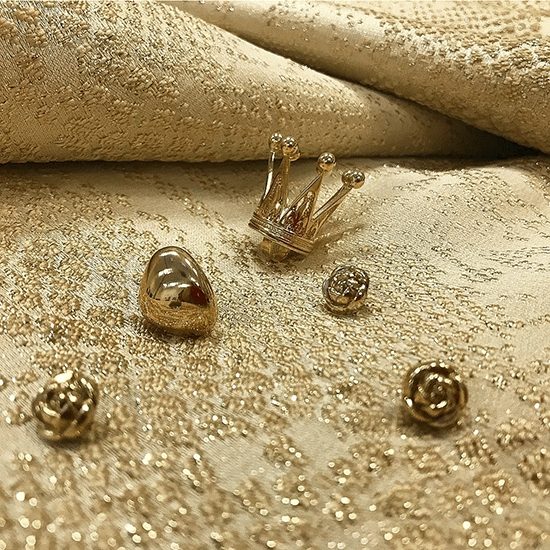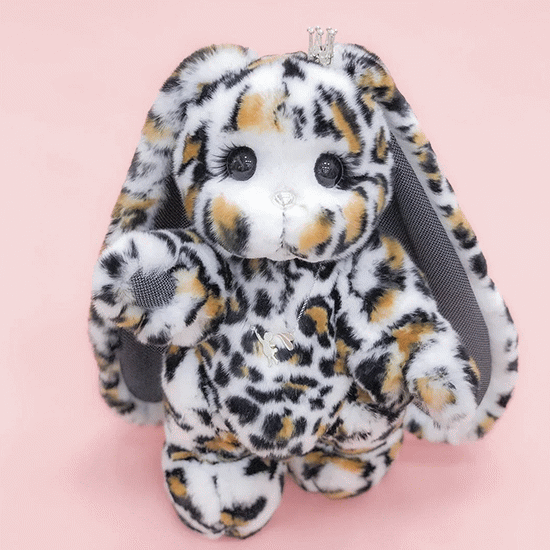 GIFT FROM THE HEART
Individual name tag
Exclusive gift box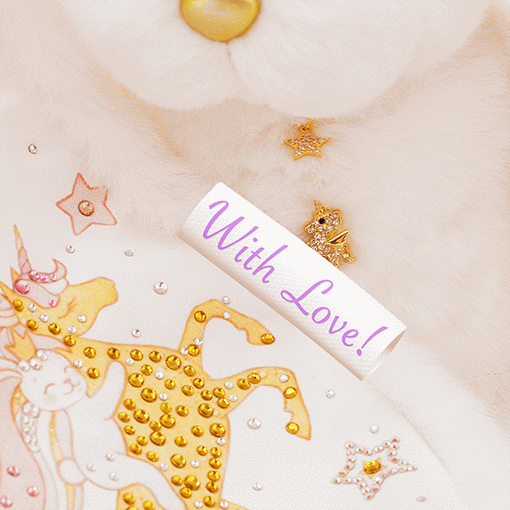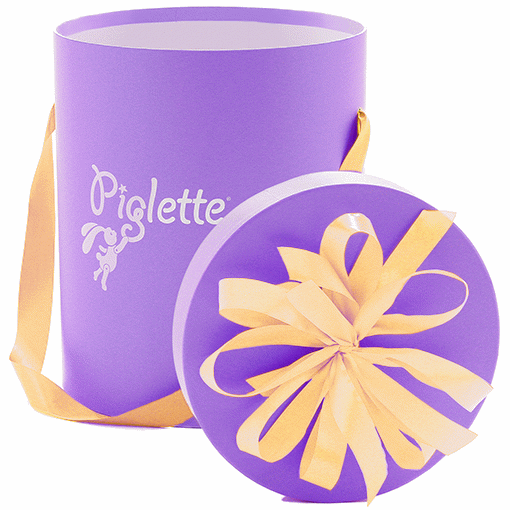 YOUR BESPOKE ZAYKUTIE
As a custom order, we will bring to life any of your fantasies in the form of Zaykutie!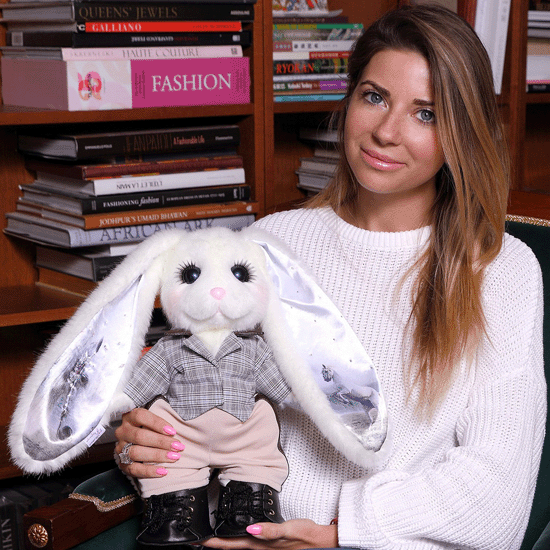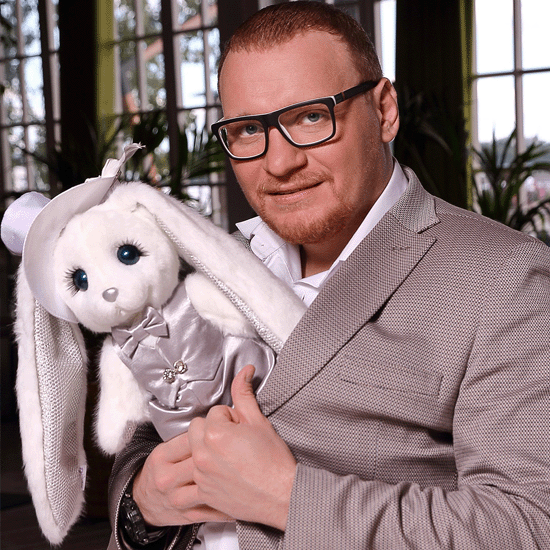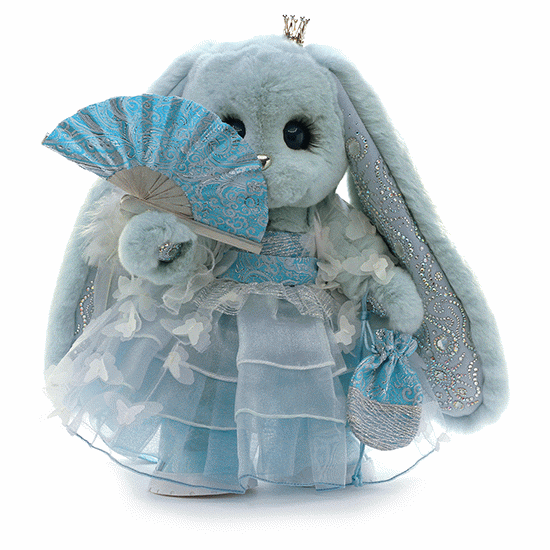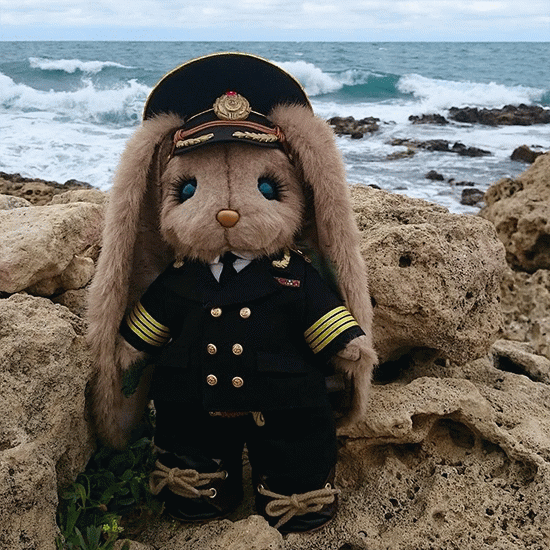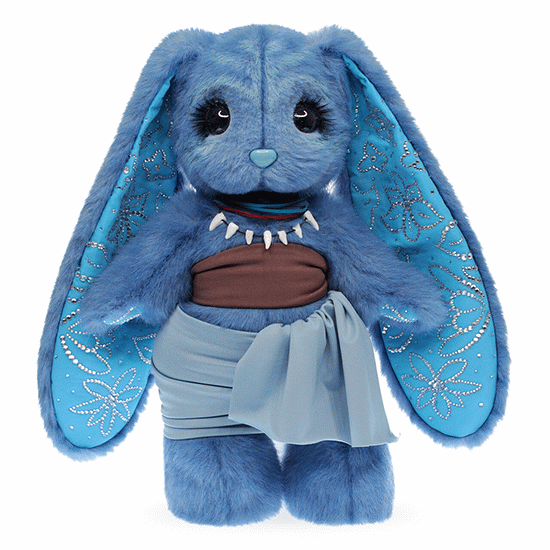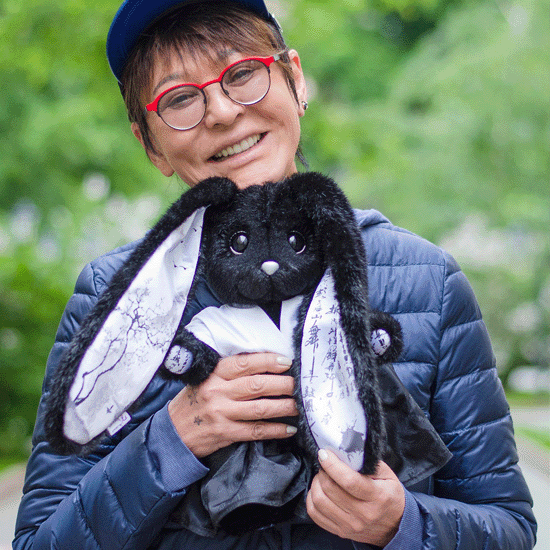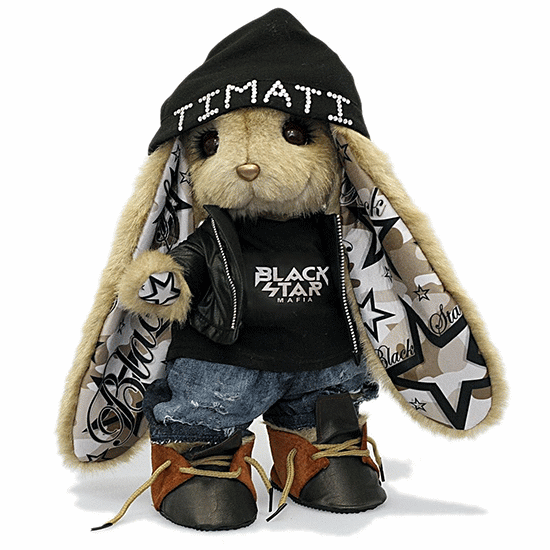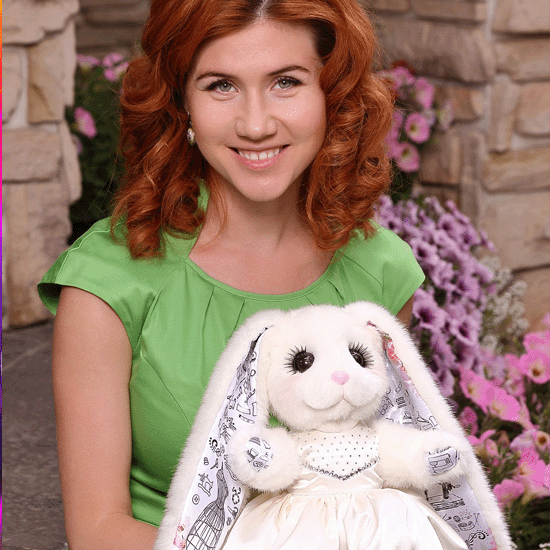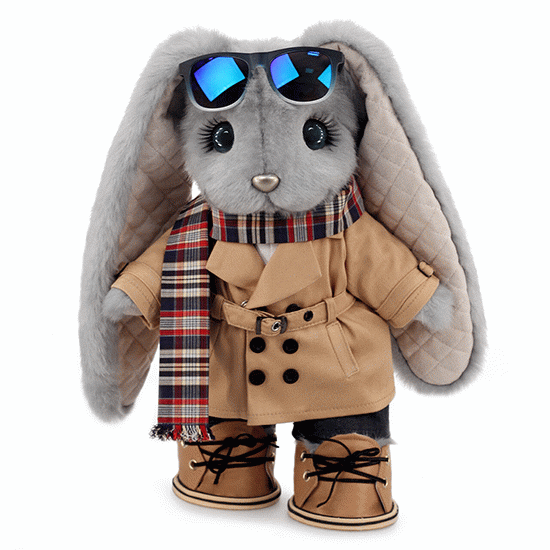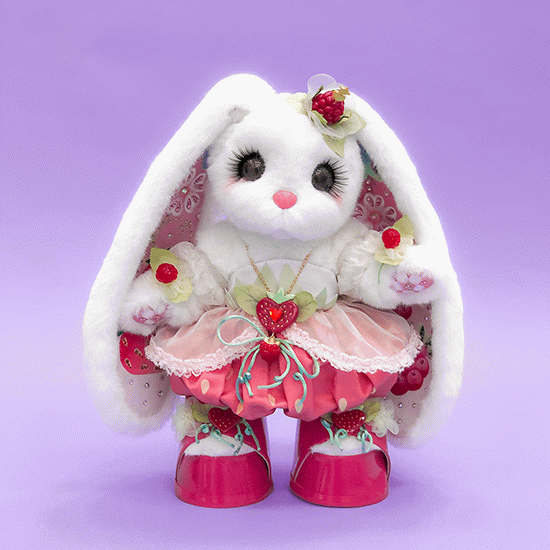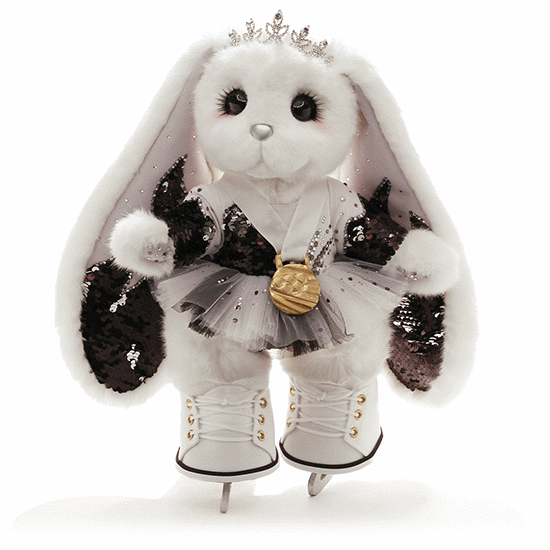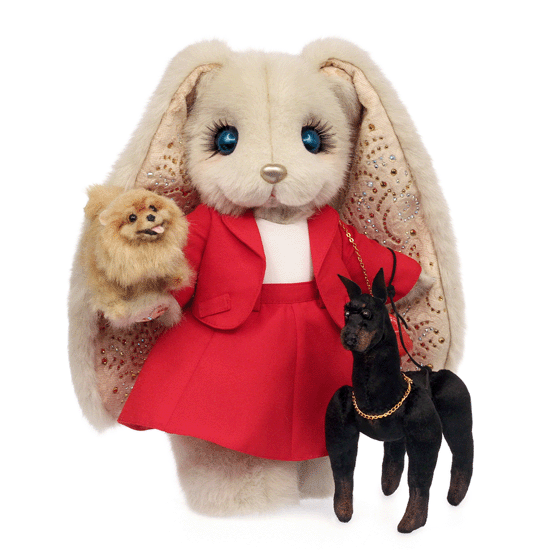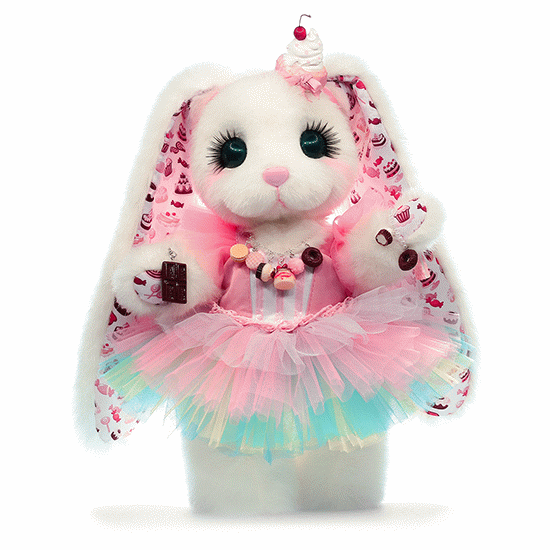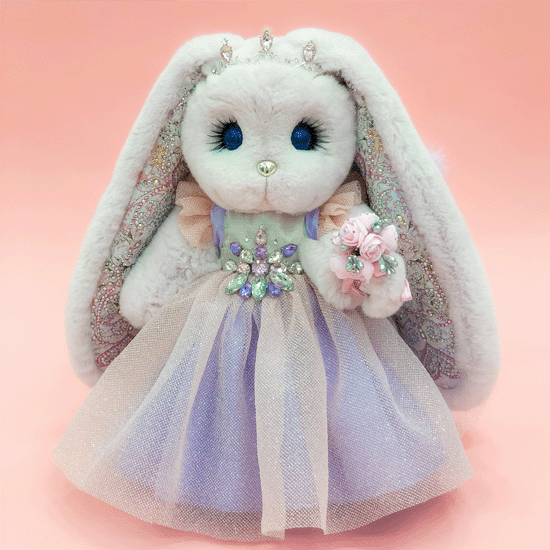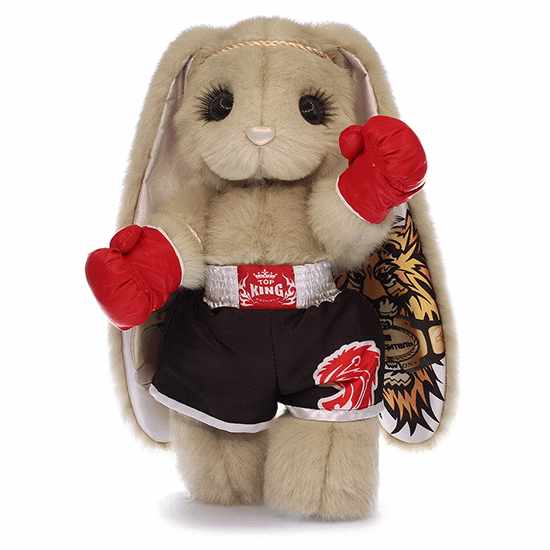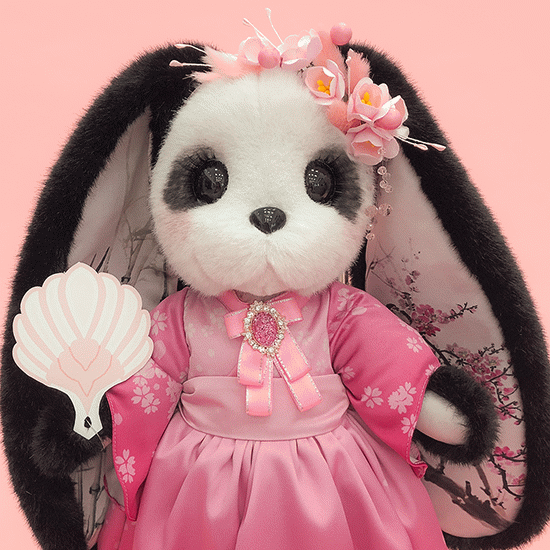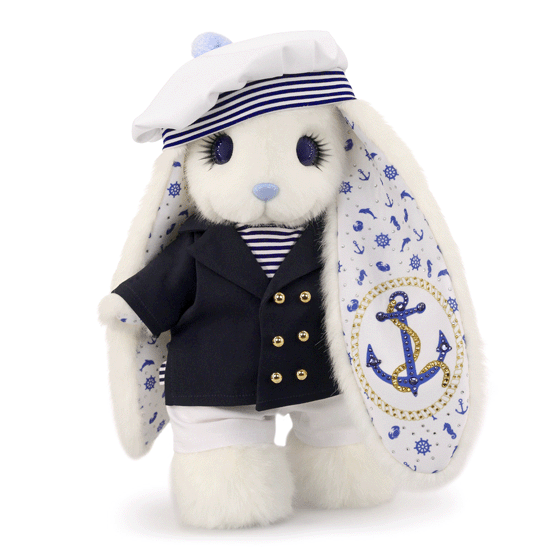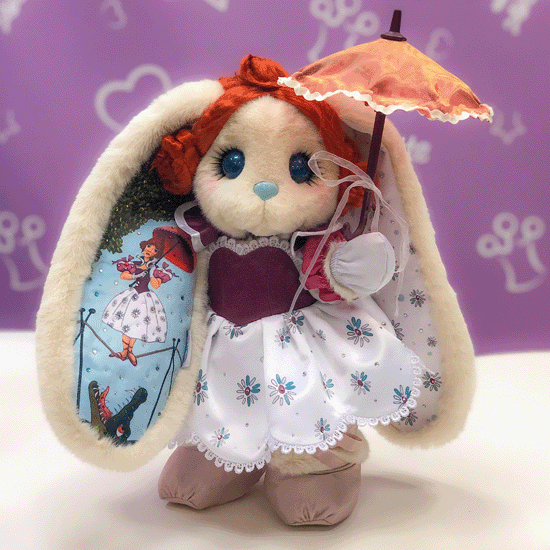 MADE TO PLAY EVERYDAY
Zaykuties have full motion range
Can sit and stand proudly
All Zaykuties grow up to 13" (33cm)
No pills on the Zaykutie's fur
Easy to clean with a wet wipe
SURE TO MAKE YOU SMILE!
Zaykutie is a perfect present for any occasion!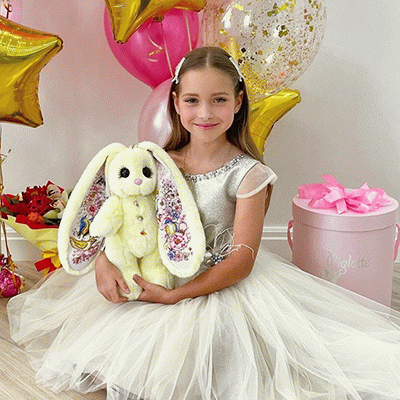 Birthday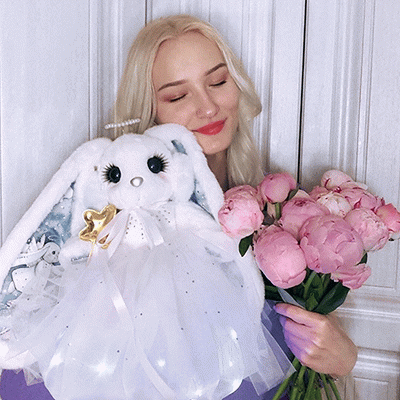 Romantic gift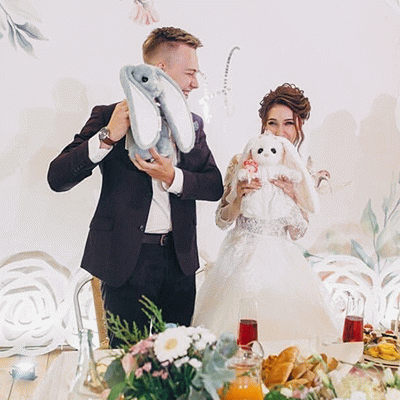 Wedding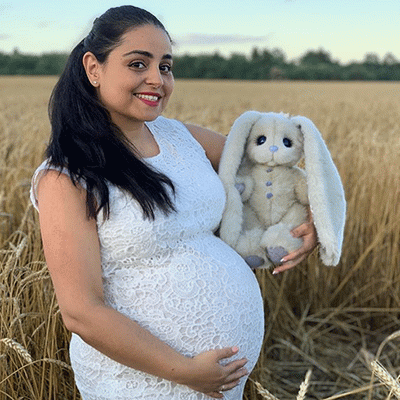 Memorable date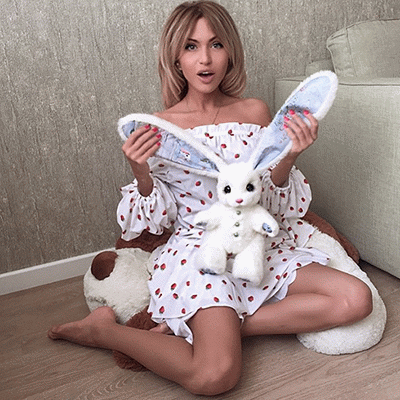 Just for yourself
WORLDWIDE FEEDBACK
In 10 years of work, the Zaykutie Workshop has received over 6,500 photo and video reviews from happy owners from 17 countries around the world.
ZAYKUTIE + CHUPA CHUPS
Zaykutie® partnered with Chupa Chups® to produce exclusive chocolate balls with Zaykuties inside.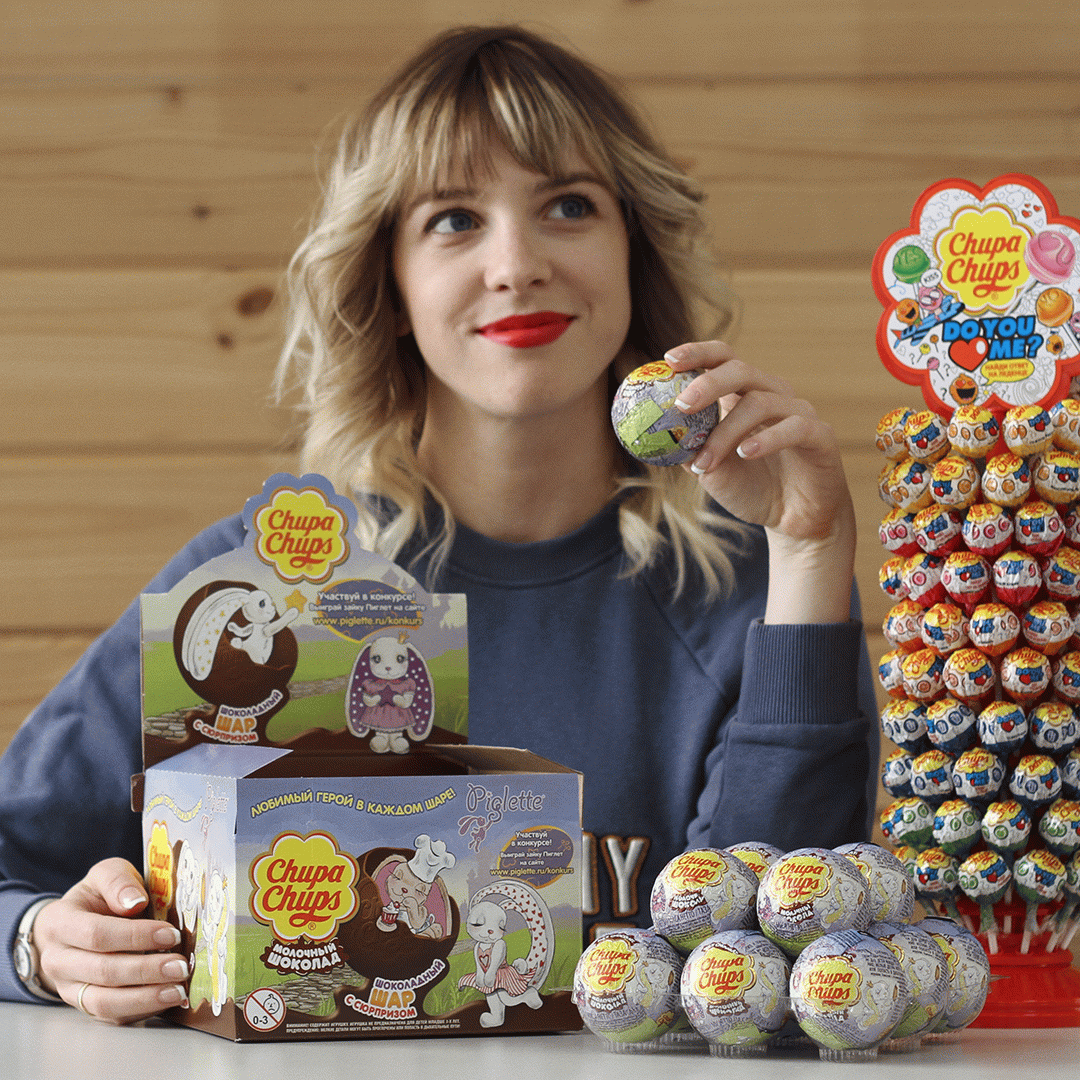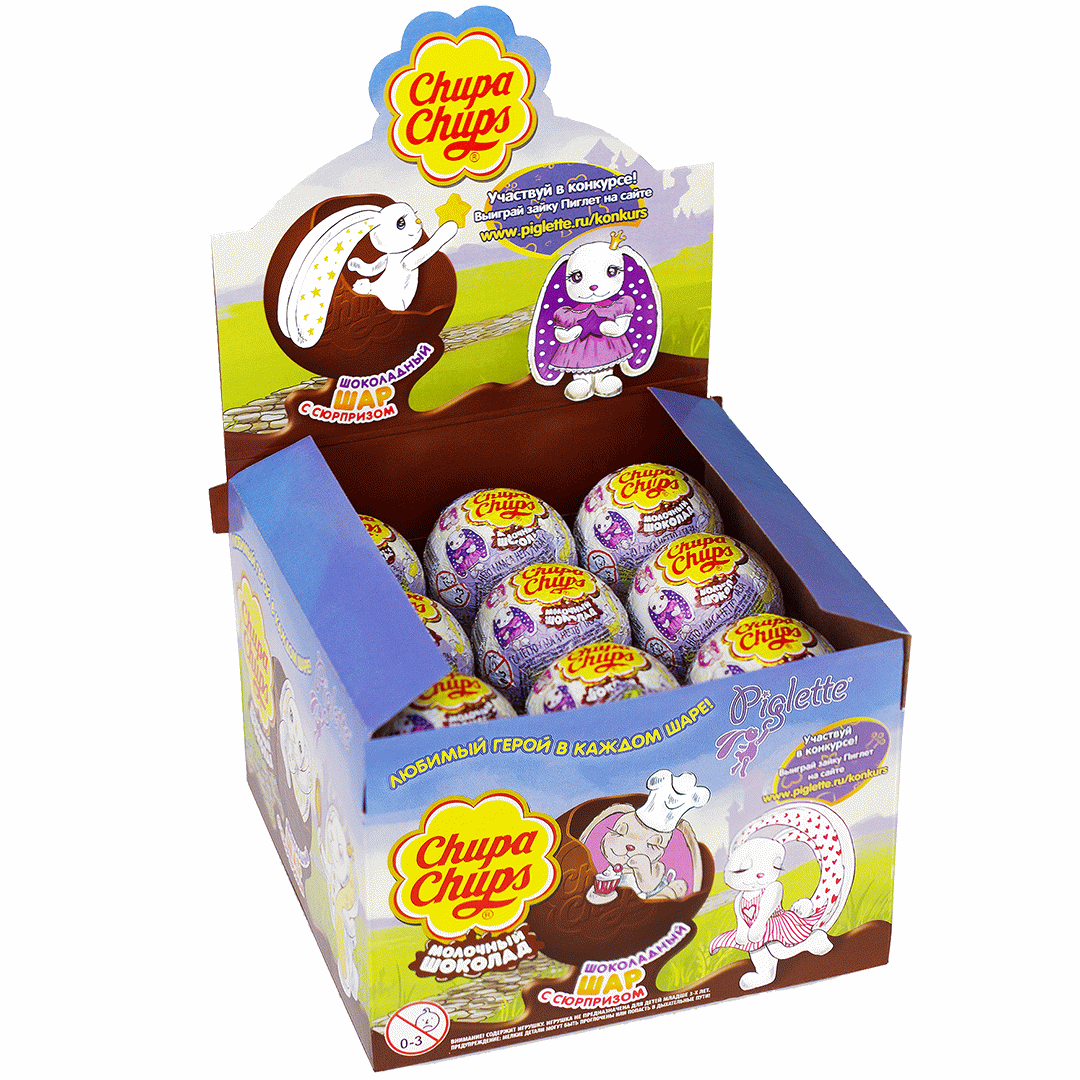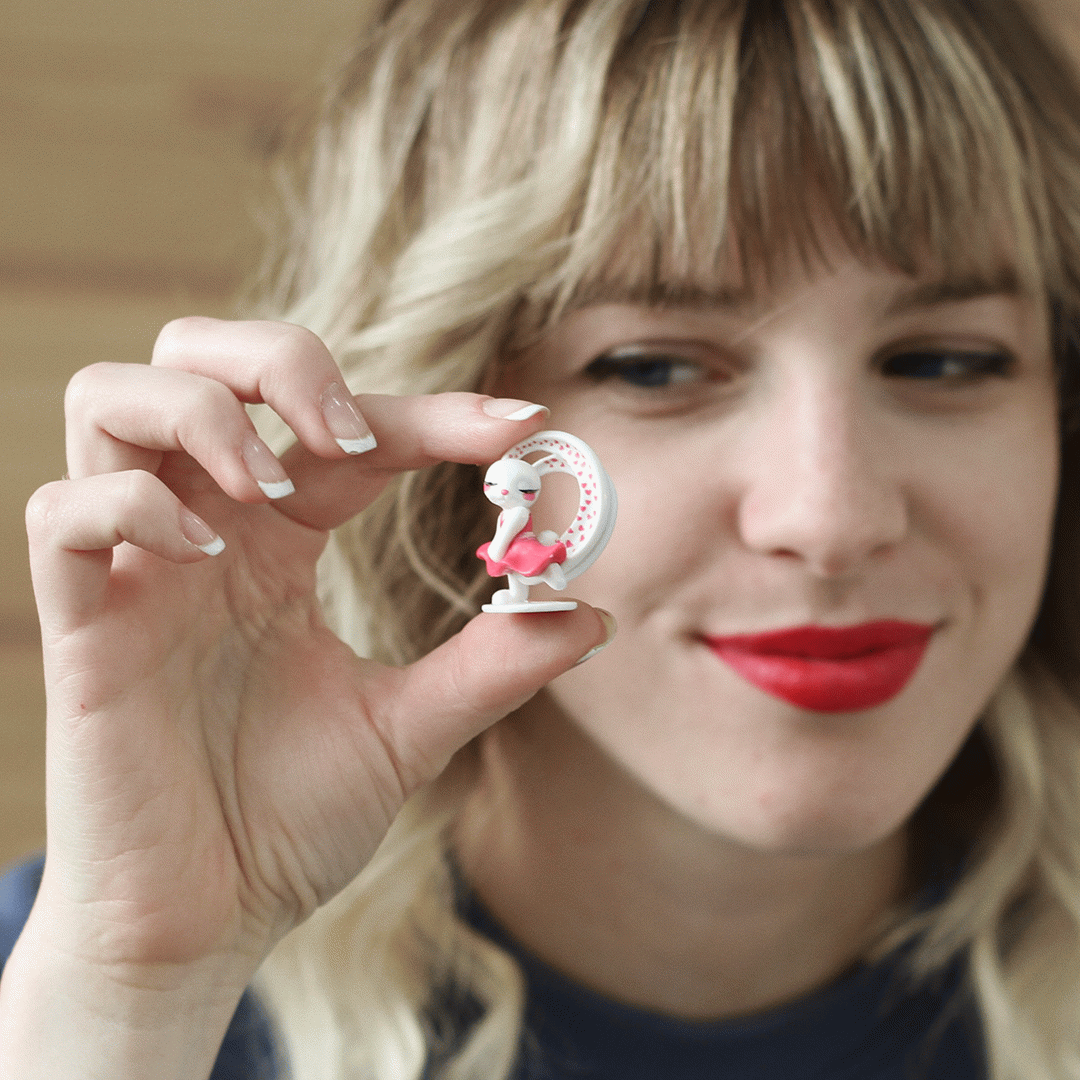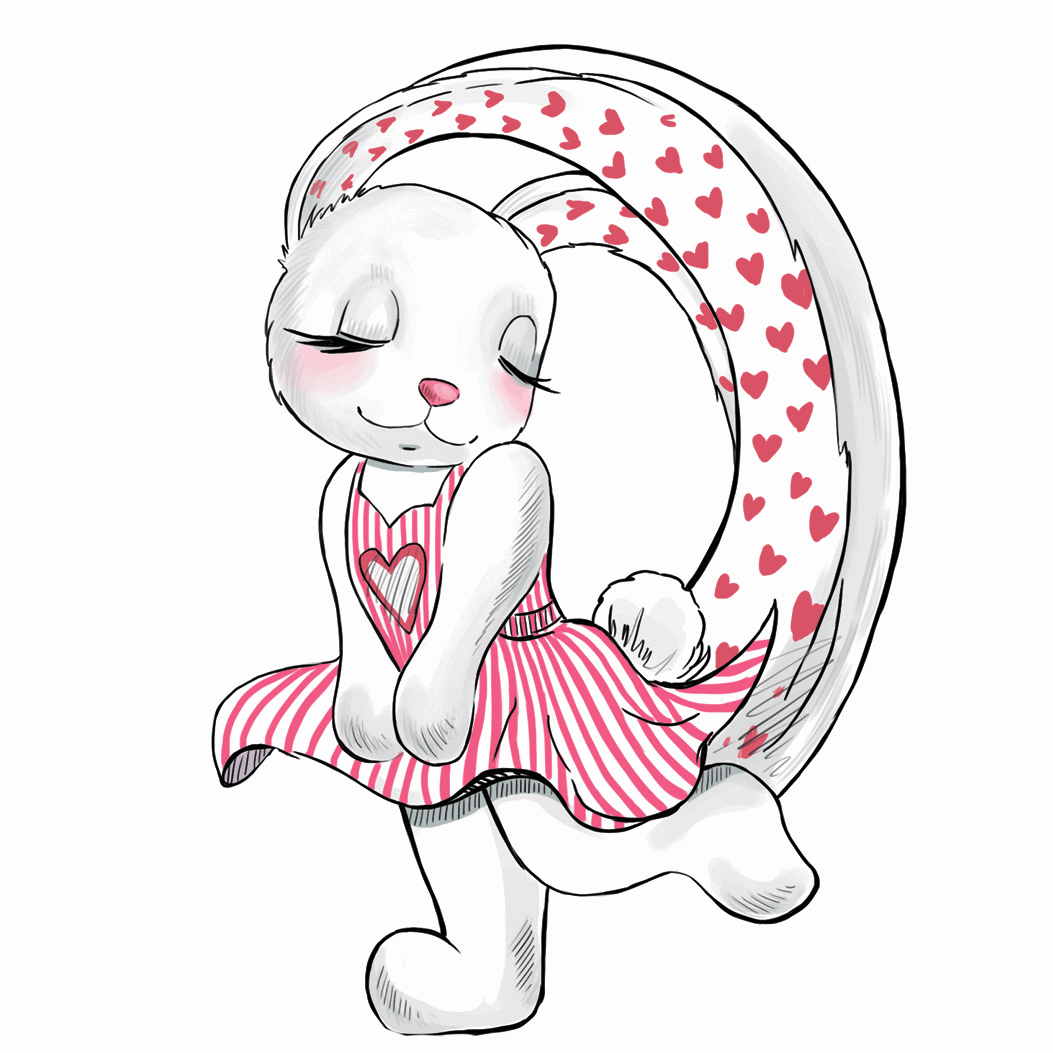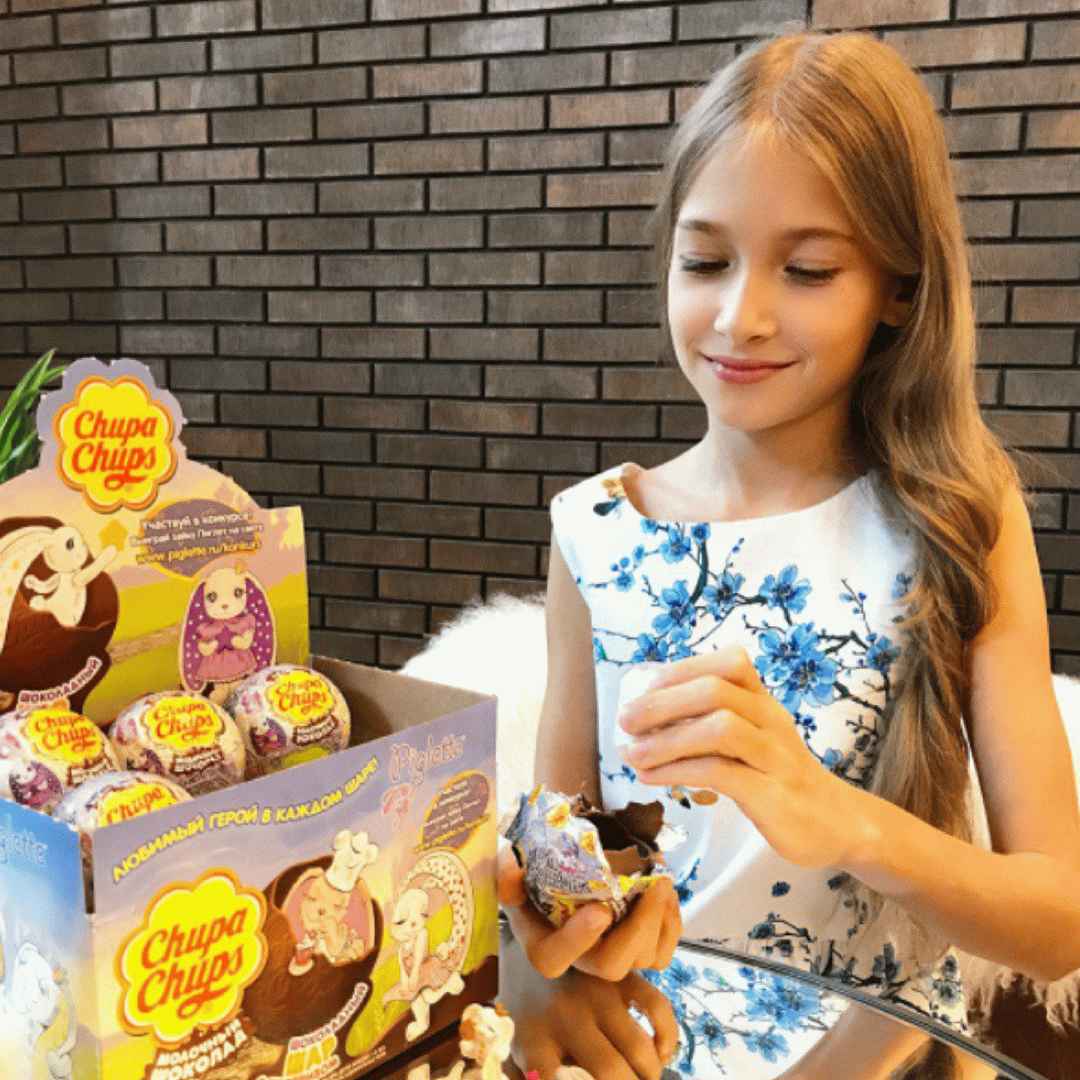 EVERLASTING VALUE
Zaykuties are the pride of collectors from all over the world. Particularly large collections include more than 50 of the rarest and unique Zaykuties.
UNIQUE COLLECTION
All Zaykuties are produced in seasonal limited editions.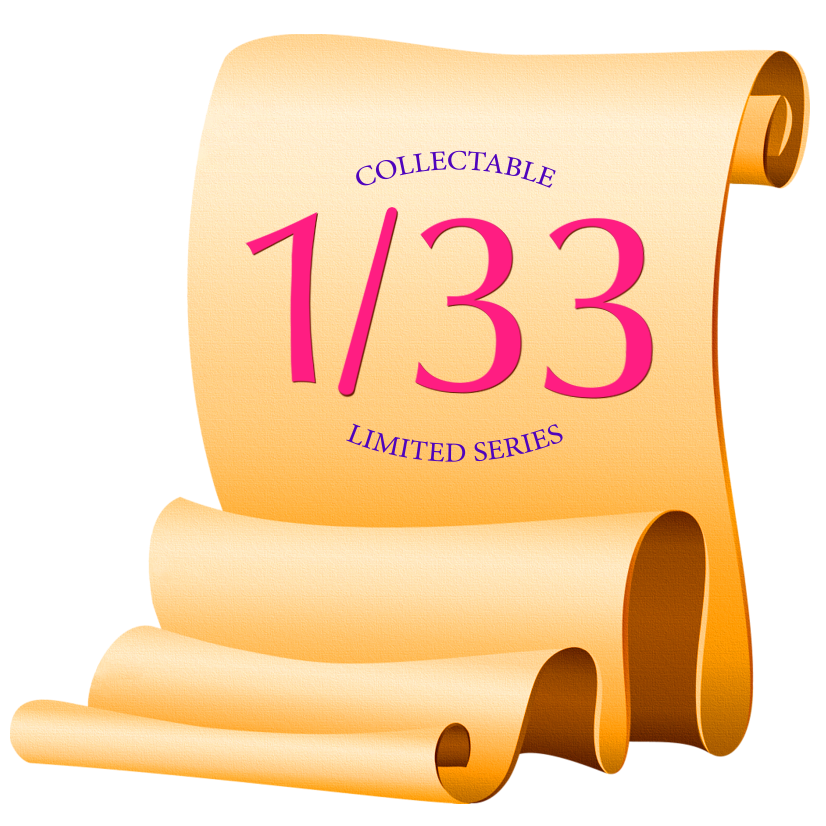 The number of each Zaykutie is strictly limited:
from 5 to 33 copies, depending on the intricacy of work
UNLIMITED WARRANTY
We are so confident in Zaykutie's quality that we offer a lifetime warranty.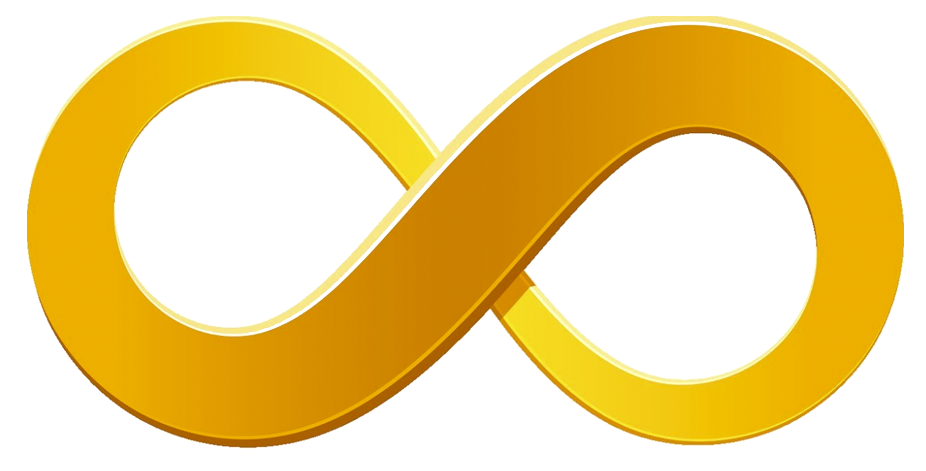 The warranty covers all elements: fabric companion, nose, eyes, and even the eyelashes.
COPYRIGHT PATENT
Zaykuties are unique works of authorship, securely protected by copyright law.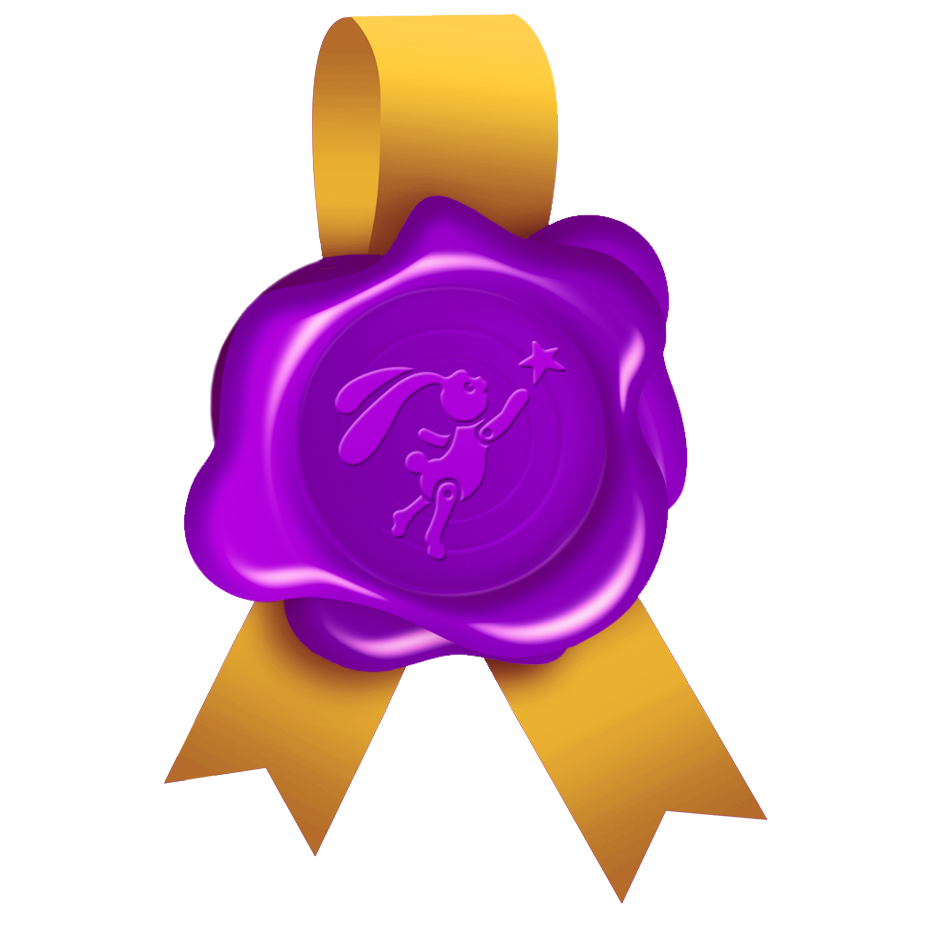 The patent for the Zaykutie's invention belongs to Alyona Nikitina, the founder of the Zaykutie® brand.
HOW TO BUY A ZAYKUTIE?
Place an order for Zaykutie you like,
and we'll take care of the rest!
CHOOSE ZAYKUTIE
WORLDWIDE SHIPPING
Your Zaykutie will be delivered just in time
anywhere in the world.